Shop "Cariad" – Forget-me-not Crafts (Romania Ltd)
In 2004, shop Cariad opened in Machynthlleth to provide information on the work of the Myosotis trust and to raise funds for the work of the charity. The produces and goods were paid by Carol Daniel. The shop is operated by Des O'Reilly and Carol Daniel and sometimes by other volunteers. All profits go to the charity and there are no paid staff. The shop's accounts are also done by a volunteer accountant.
The items on sale reflect Romanian crafts as well as more general items. The range includes a wide range of willow baskets, icons, Romanian and Welsh love spoons, Fairtrade, silver jewellery, cards, knitting wool, silk and devoted items.
We currently don't have an online shop, but we are happy to send goods to customers.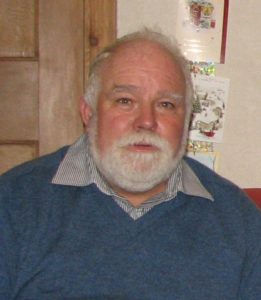 Our shop is open every week on Wednesday, Friday and Saturday, from 10:00 to 17:00.
Cariad
2 Penrallt Street
Machynlleth, Powys
SY20 8AJ
Wales
Phone Number: 07941 254 202