During the 40 decades of Communism and the Ceausescu's dictatorship, the population of Romania were not free to travel or talk freely to foreigners; people had difficulty obtaining health care or i.e. plan the size of their families; many were hungry and lived desperate conditions. The social and living conditions in the country and people's welfare hadn't improved still for a long while after the Romanian Revolution in 1989.
In 1995, Carol R. Daniel visited Barlad – an area of high deprivation in north eastern Romania –, with a friend who was adopting a child. Then, a doctor in the Children's Hospital in Barlad, asked Carol not to forget their needs when returning to the UK.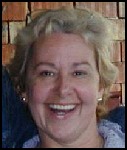 Carol's professional life had mainly been spent working in health care in the NHS and what she saw in the children's hospital in Barlad, as well as child placement center and gypsy ghetto, inspired her to try and improve conditions for the sick and poor in the area of Barlad.
Upon her return to the UK, Carol took early retirement from the NHS and she used her lump sum to set up the Myosotis Trust, make initial information gathering visits to Barlad, developed contacts and recruited supporters whilst creating an initial activity plan.
Spending a number of months in Romania she started working in the town's Psychiatric Hospital with both child and adult patients; she made a number of visits to the town gypsy ghetto, spoke to as many local people as possible and decided the priority needs of community.
From these initial actions, a sister NGO – the Myosotis Association Romania – was formed in Barlad and working together projects were started and run. It was always seen as essential to the charity that the future success of the projects would need to be owned by the Romanian NGO, so, with the support of professional visitors from the UK in both health and administrative experience, the Romanian team have developed the various skills needed.
Nowadays, the Myosotis Trust in the UK and its sister Romanian NGO Asociatia Myosotis Romania work in partnership to run various projects and raise funds to pay for staffing and accommodation costs and materials.
However, whilst the Romanian NGO will increasingly fund the work, essential development needs to occur, and this will only happen with donations from the UK and any other funders.